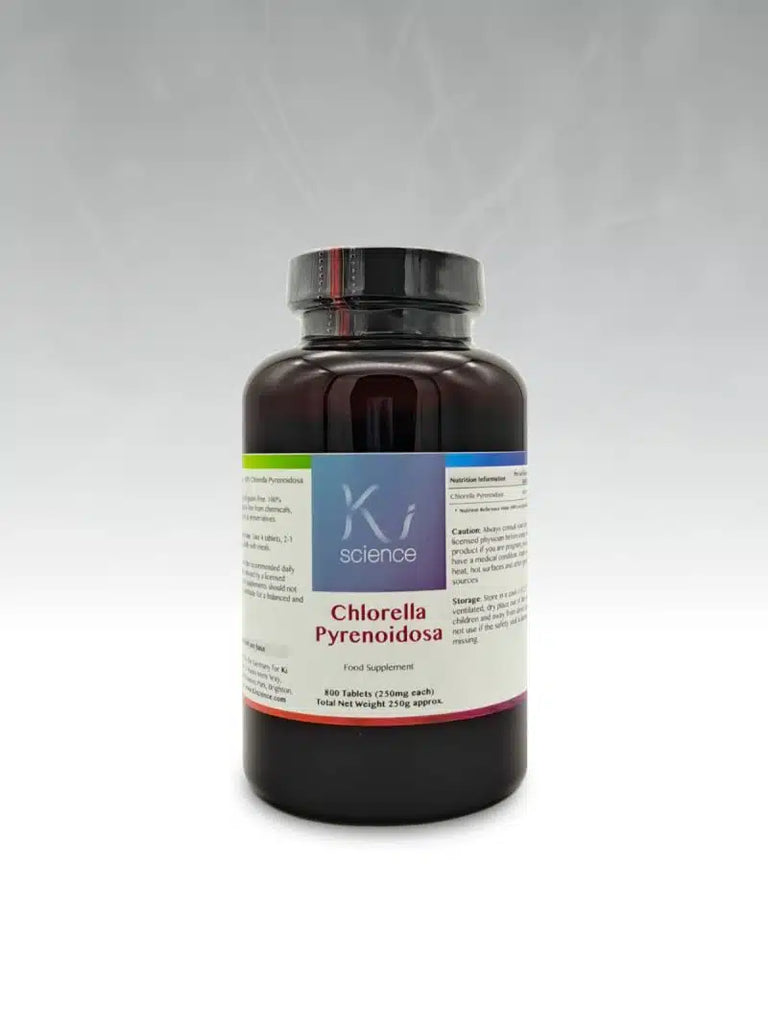 Chlorella Pyrenoidosa
$90.00
Chlorella is a potent and selective toxin binder (it does not deplete the system of trace minerals or vitamins as charcoal does), as a multi nutrient, cholesterol lowering agent, it increases NK-cell activity and increases Ig A, important for all mucous membranes in our system.*
Ingredients: 100% Chlorella Pyrenoidosa
100% Natural and free from chemicals, artificial colors and preservatives.
Recommended Daily Dosage: 4 tablets (chew or swallow) with meals two to three times a day or as directed by your practitioner. Do not exceed the recommended daily dosage unless advised by a physician. Food supplements should not be used as a substitute for a balanced and varied diet.
Caution: Always consult your doctor or licensed physician before using this product if you are pregnant, nursing or have a medical condition.
Storage: Store in a cool dry place out of the reach of children. Do not use if the safety seal is damaged or missing.
4 tablets contain: Chlorella Pyrenoidosa extract – 1000mg*
800 (250mg) tablets approximately
*Nutrient Reference values not established
*These statements have not been evaluated by the Food and Drug Administration. This product is not intended to diagnose, treat, cure, or prevent any disease.