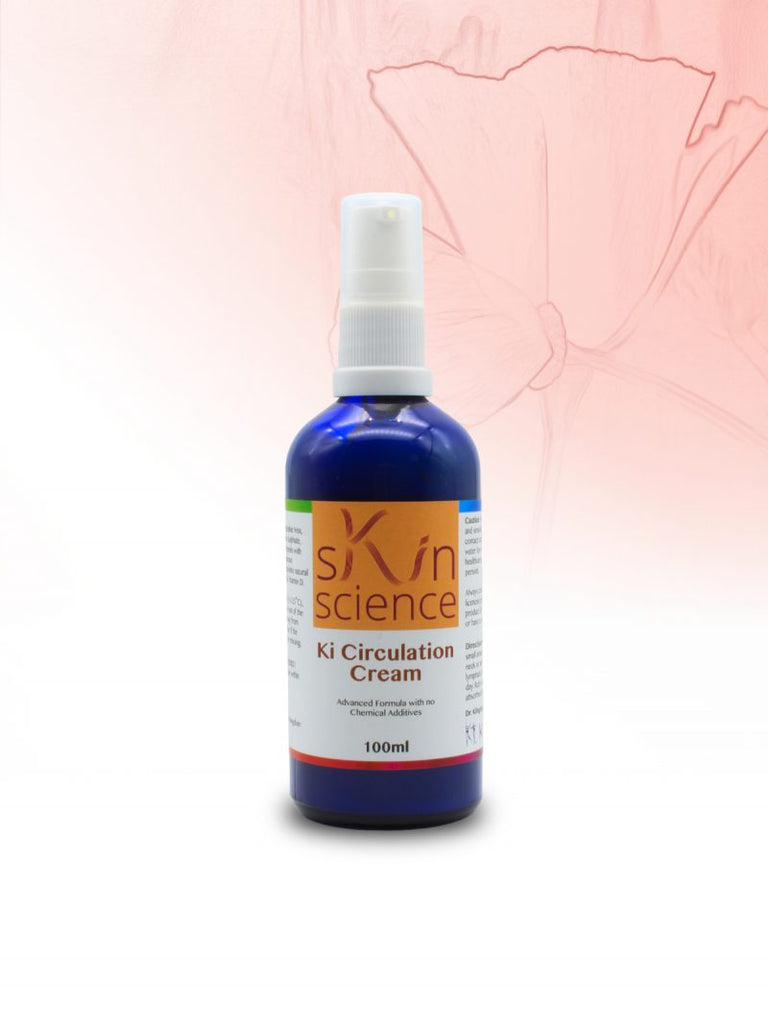 Ki Circulation Cream
$58.00
Ingredients:  Hemp seed oil, olive oil, vegetable wax, soy lecithin, chondroitin sulphate, plant collagen, bee propolis, hawthorn aqueous extract, ginkgo aqueous extract and saffron.
Directions for use: Apply to the front of the neck (pea-size) twice daily and massage the area for 2-3 minutes, emphasizing the down-strokes for improved lymphatic and venous drainage. Can also be applied to any other area of the body where increased circulation is needed 1-2x per day.
Rub in thoroughly until fully absorbed by the skin.
Caution: Avoid contact with eyes and sensitive areas of your body. If contact occurs flush thoroughly with water for several minutes. Contact a healthcare professional if irritation persists. 
Always consult your doctor or licensed physician before using this product if you are pregnant, nursing or have a medical condition. Keep away from heat, hot surfaces and other ignition sources.
Storage: Store in a cool, well-ventilated, dry place out of the reach of children and away from direct sunlight. Do not use if the safety seal is damaged or missing. Once opened, keep in a cool place and use within six months.
*These statements have not been evaluated by the Food and Drug Administration. This product is not intended to diagnose, treat, cure, or prevent any disease.