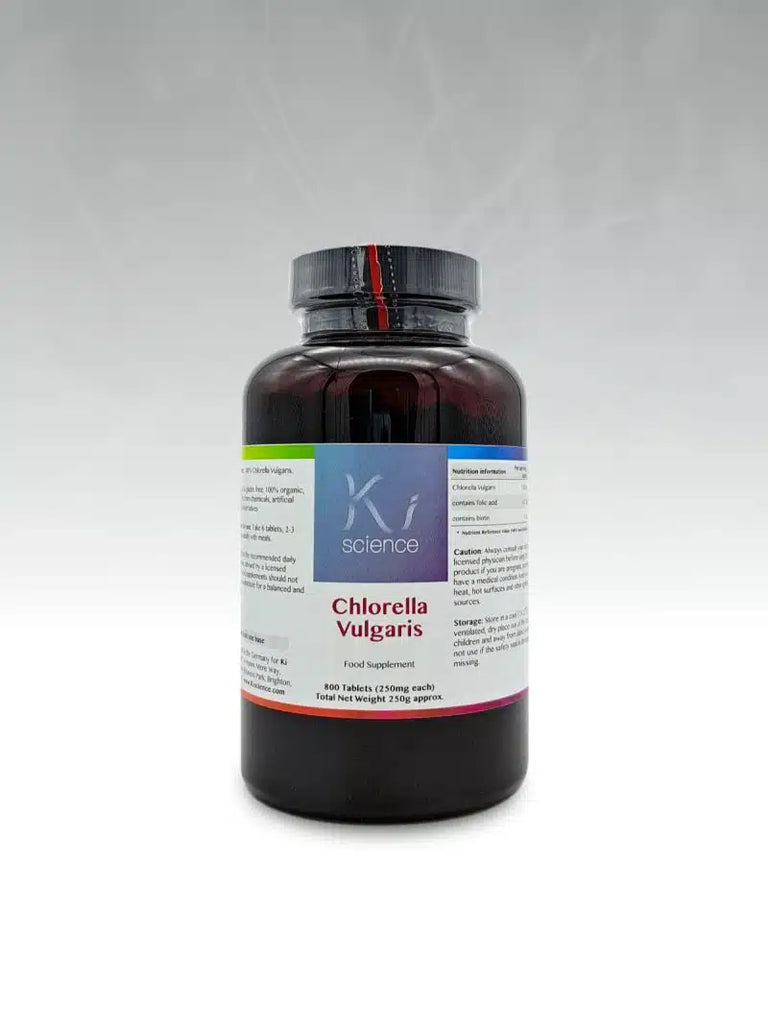 Chlorella Vulgaris
$90.00
Chlorella Vulgaris is ideal as a multi-nutrient, but has also been published as a lead detoxifier, anti-bacterial and anti-viral. It is a superior nutrient, slightly less of a binder then Chlorella Pyrenoidosa, but has the same immune modulating properties.
Ingredients:  100% Chlorella Vulgaris.
Directions for use: Take 6 tablets,(chew or swallow) 2-3 times a day, ideally with meals.
6 tablets contain: Chlorella Vulgaris – 1500mg*, folic acid – 67.5 µg (33.75% of NRV), biotin – 4.5 µg (9% of NRV).
*Nutrient Reference Value (NRV) not established.
Do not exceed the recommended daily dosage unless advised by a licensed physician. Food supplements should not be used as a substitute for a balanced and varied diet.
Caution: Always consult your doctor or licensed physician before using this product if you are pregnant, nursing or have a medical condition. Keep away from heat, hot surfaces and other ignition sources.
Storage: Store in a cool (15-25°C), well-ventilated, dry place out of the reach of children and away from direct sunlight. Do not use if the safety seal is damaged or missing.
*These statements have not been evaluated by the Food and Drug Administration. This product is not intended to diagnose, treat, cure, or prevent any disease.