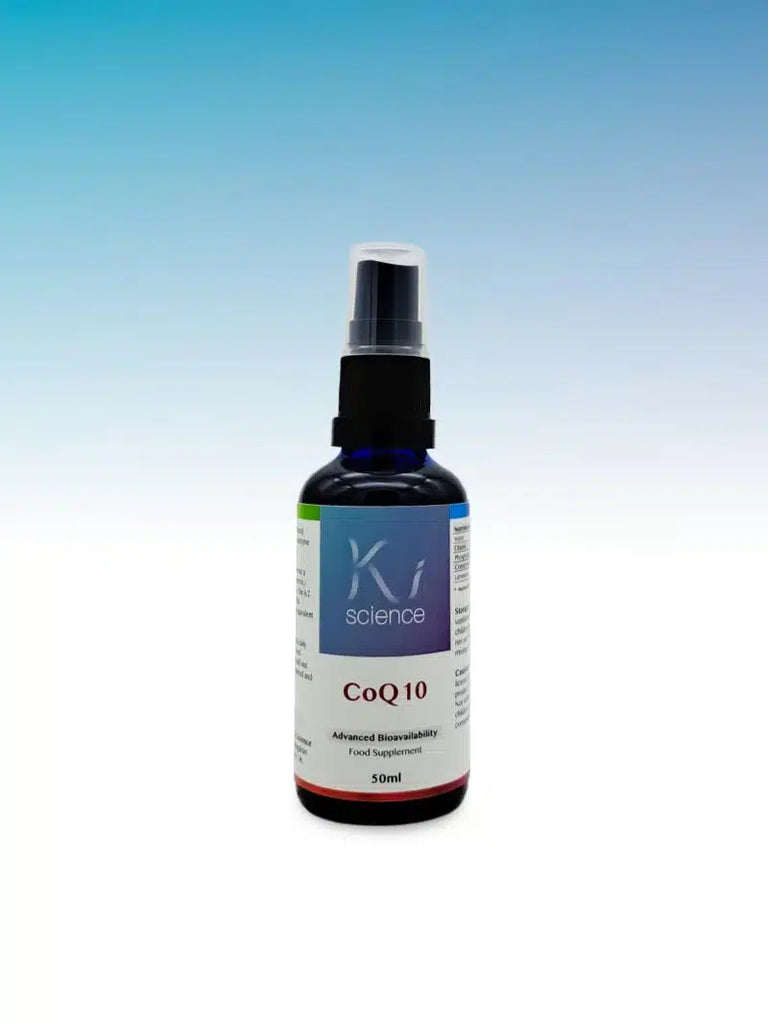 COQ10 Spray
$55.00
Ingredients: Glycerin, Water, Ethanol, Sunflower Oil, Lecithin (soy), Coenzyme Q10, Orange Peel Oil.
Directions for use: 4 sprays (0.56ml approx.) (Totalling16.1mg CoQ10). Due to the 6.2-fold increased bioavailability of this product, 4 sprays will deliver an equivalent dose of 100mg CoQ10. 
Nutrition (g per 100ml): Water – 17.2*, Ethanol – 10.0* (14 Vol.%), Phospholipids – min. 5.0 max 7.0*, Coenzyme Q10 – 3.0*, Limonene – 0.4*
*Nutrient Reference Value (NRV) not established
Do not exceed the recommended daily dosage unless advised by a licensed physician. Food supplements should not be used as a substitute for a balanced and varied diet.
Storage: Store in a cool (5-25°C), well-ventilated, dry place out of the reach of children and away from direct sunlight. Do not use if the safety seal is damaged or missing. Use within 6 months of opening. 
Caution: Always consult your doctor or licensed physician before using this product if you have a medical condition. Not suitable for pregnant women and children. May have a laxative effect if consumed in excess.
*These statements have not been evaluated by the Food and Drug Administration. This product is not intended to diagnose, treat, cure, or prevent any disease.