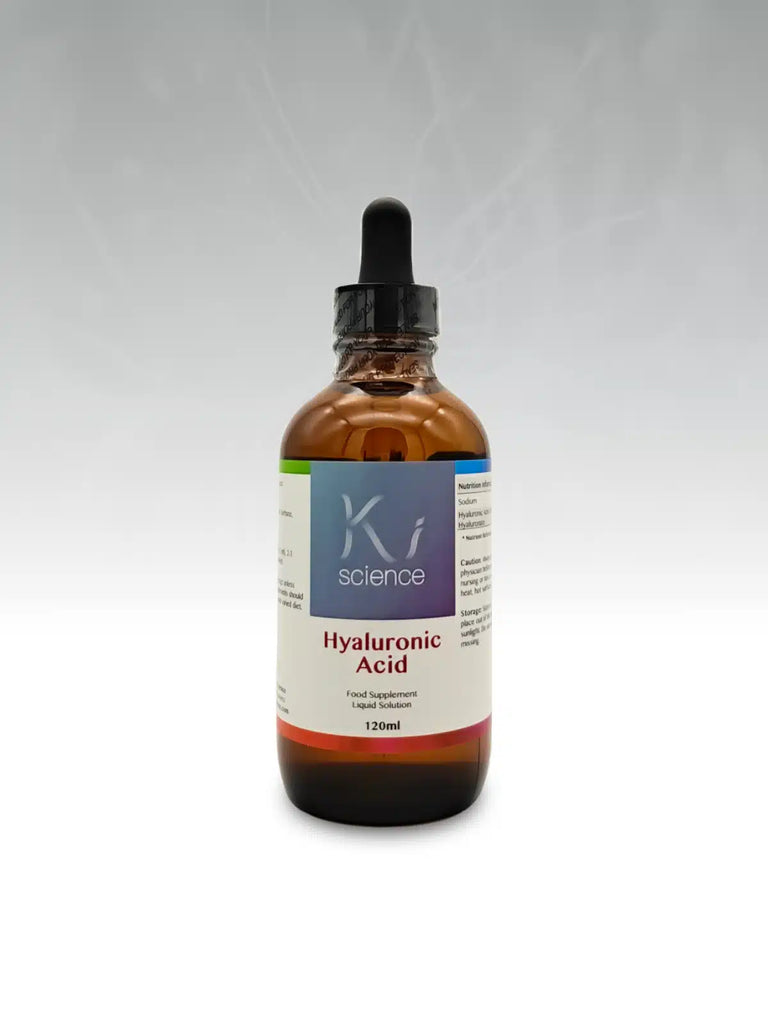 Hyaluronic Acid Liquid
$64.00
Ingredients: Sodium Hyaluronic Acid (Sodium Hyaluronate) (3 mg). 
Other Ingredients: Saline Water, Potassium Sorbate, Sodium Benzoate, Citric Acid.
Directions for use: Take 15 drops (approx. 1ml), 2-3 times a day. Keep in mouth until fully absorbed.
Do not exceed the recommended daily dosage unless advised by a licensed physician. 
Caution: Always consult your doctor or licensed physician before using this product if you are pregnant, nursing or have a medical condition. 
Storage: Store in a cool (15-25°C), well-ventilated, dry place out of the reach of children and away from direct sunlight. Do not use if the safety seal is damaged or missing.
*These statements have not been evaluated by the Food and Drug Administration. This product is not intended to diagnose, treat, cure, or prevent any disease.