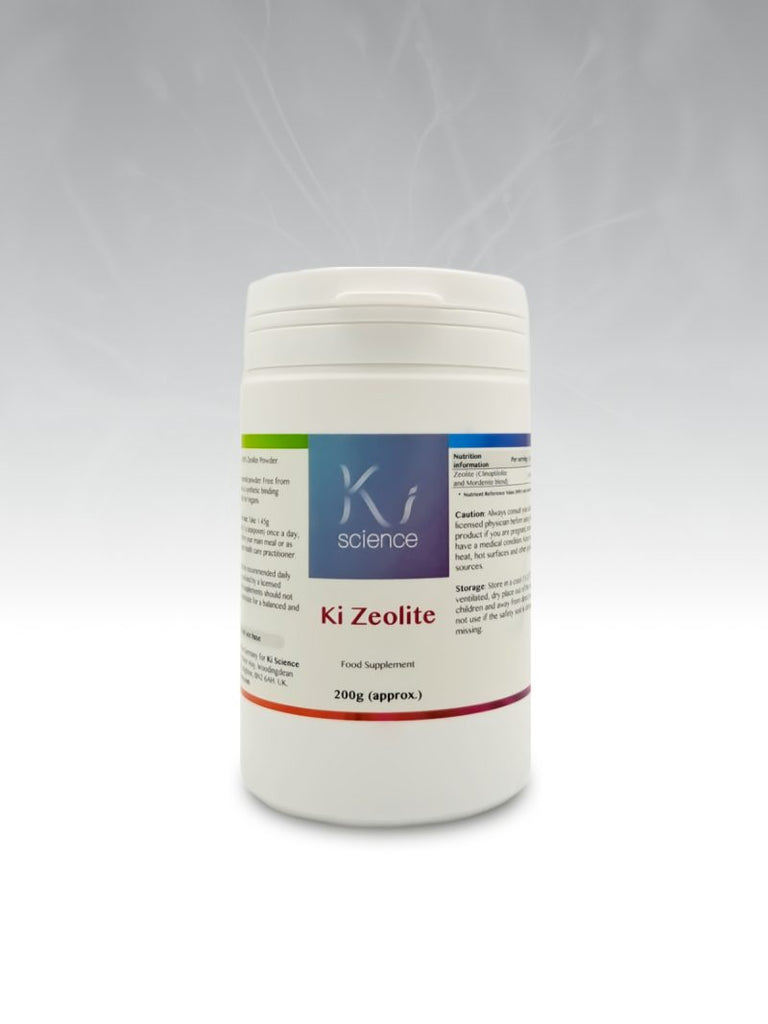 Ki Zeolite
$68.00
Ingredients: 100% Zeolite Powder. 
1.45g contains: Zeolite (Clinoptilolite and Mordenite blend) – 1450mg*
* Nutrient Reference Value (NRV) not established.
Natural fine mineral powder. Free from fillers, additives & synthetic binding agents. Suitable for Vegans
Directions for use: Take 1.45g (approximately ½ a teaspoon) once a day, a half hour before your main meal or as directed by your health care practitioner.
Do not exceed the recommended daily dosage unless advised by a licensed physician. Food supplements should not be used as a substitute for a balanced and varied diet.
Caution: Always consult your doctor or licensed physician before using this product if you are pregnant, nursing or have a medical condition. Keep away from heat, hot surfaces and other ignition sources.
Storage: Store in a cool, well-ventilated, dry place out of the reach of children and away from direct sunlight. Do not use if the safety seal is damaged or missing.
*These statements have not been evaluated by the Food and Drug Administration. This product is not intended to diagnose, treat, cure, or prevent any disease.